Par Excellence Redux Artistic Submissions
Tuesday, Oct 1 – 31, 2019
150 Cottage Hill Ave.
Elmhurst, IL 60126
PAR EXCELLENCE REDUX 
Scheduled for May 9 - Sept 13, 2020 at the Elmhurst Art Museum and two additional venues afterward.
In a unique collision of recreation and art, the Elmhurst Art Museum will commission an 18-hole artist-designed golf course in homage to the wildly popular 1988 exhibition Par Excellence at the School of the Art Institute of Chicago. The fully playable course will be conceived and fabricated by a new group of contemporary artists, designers, and architects selected through an open call process. Designed to fill the entirety of the museum's interior galleries, the course will be comprised of a surprisingly varied collection of themes and forms, promising an unusual twist on a familiar pastime.  
To bridge the 32-year gap between exhibitions, Par Excellence Redux will feature a resurrected golf hole designed by Chicago artist Annalee Koehn, an organizer of the original show. Another green will be set aside for the museum's Teen Art Council. The remaining 16 mini golf holes will be commissioned through this open call.
The golf course will culminate in an exhibition archive dedicated to the original Par Excellence, containing artifacts, press, and photos. The original show heartily embraced quirkiness and local lore, exploring assorted Chicago themes like a "pot-holed" Dan Ryan Expressway with various obstacles that eject your ball from the game. Par Excellence was the brainchild of artist Mike O'Brien alongside several collaborators from the School of the Art Institute. 
The extraordinarily popular exhibition opened to lines down the block and sold out daily before finding its way to the pages of the New York Times, Wall Street Journal, People Magazine, CNN, and the Chicago Tribune among many others. Though artist-designed golf courses are now a popular addition to many Midwest museums such as the Walker Art Center, Sheldon Art Galleries, and Nelson-Atkins Museum of Art, Par Excellence is widely believed to be the first.
Par Excellence Redux is curated by Christopher Jobson, the founder and editor-in-chief of Colossal, a leading online platform that explores and celebrates contemporary art, design, modern craft, and other aspects of visual culture. In an effort to support and amplify the exhibition, Colossal will also act as a dedicated press partner. 
Colossal: http://colossal.art
Christopher Jobson: http://christopher.jobs/on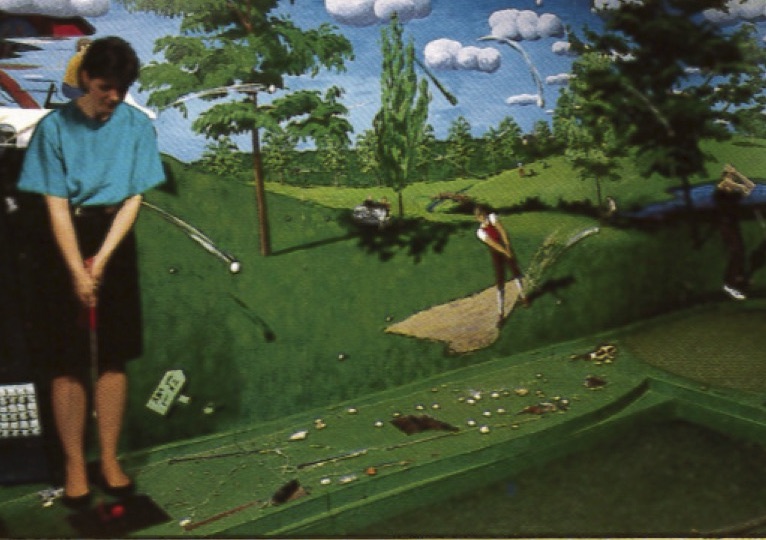 PROPOSAL GUIDELINES 
Proposals must be submitted through the online forms on Submittable and include the following:
· A visual explanation (mockup) of the concept, including a list of proposed materials. Scanned drawings and digital mockups are both accepted. Four images maximum.
· Demonstrated experience to create artwork via a resume, CV, or information about representative work. 
· A written statement explaining the concept, not to exceed 300 words. Please also include a title. 
· An (optional) list of 2-3 links to your portfolio, Instagram, or other online resource related to your work.
· The proposal must include 6-8 images of previous work related to your concept.
THOUGHTS ON SUCCESSFUL DESIGNS
· Par Excellence Redux is not simply a collection of miniature golf holes with accompanied "objects" as you might see in a traditional mini golf course. Please think broadly about how a unique or unexpected idea/theme can be fully articulated throughout the design.
· The hole must truly be playable within 1-6 strokes. 
· Please design for durability, stability, and ease of maintenance. Anticipate for the work to be utilized by hundreds of patrons.
· Please seek to minimize, secure, or otherwise protect possible failure points. 
· Think practically about the playing surface. We encourage the use of standard green synthetic turf, but other materials are acceptable. 
· Kinetic elements and lights are OK as long as replacements or repairs can be done quickly.
· Depending on location, some holes may have the option to further utilize a wall as a backdrop. Do not propose this backdrop as a critical design element, but feel free to suggest how your concept might extend to this space, if you like. 
· No sound elements. No water features.
· Suggested dimensions should fit into three templates: a rectangle 72 x 108 inches, or two L shapes with the largest sides 84 x 132 and 72 x 132 inches. These guidelines are suggested in order to fit varying formats within the gallery, however, more unique greens will also be accepted and reviewed.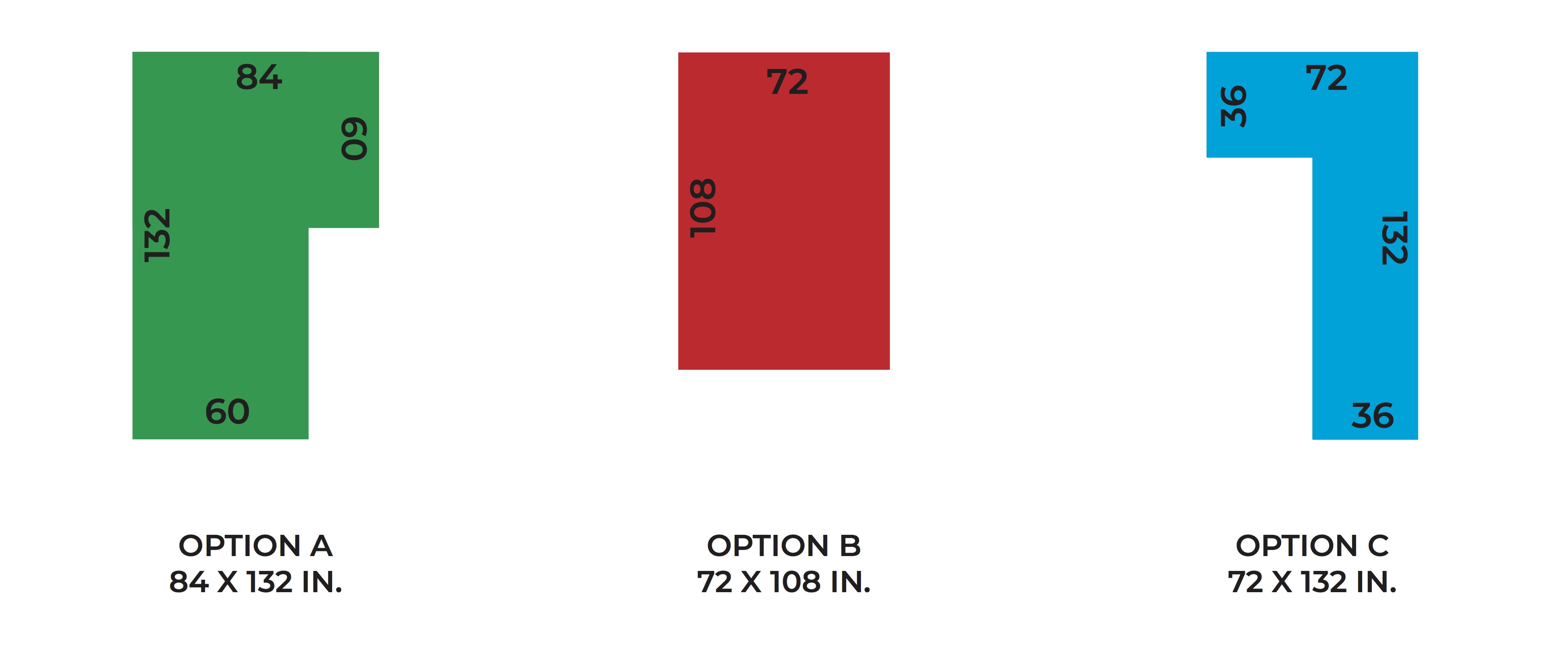 · Successful submissions will be displayed at the Elmhurst Art Museum and two additional venues. Please keep this in mind when designing for durability.
· Please understand that working with 18 interactive sculptures is a complicated puzzle. The original proposal dimensions may have to change slightly once your artwork is accepted to accommodate the totality of the course.
· The golf course will rest on the museum floor and thus holes will need to be slightly "elevated". 
· Additional standards and construction suggestions will be provided after acceptance.
· Selected artist(s) will each receive an honorarium of $1000 and a budget of $300 for materials. 50% will be paid 30 days after a signed contract, and the other 50% upon completion. 
· Selected artist(s) are expected to deliver their designs (assembled/disassembled) and install them at the Elmhurst Art Museum - artists will not be responsible for this at the other two venues. The museum will provide installation help, however the artist(s) are responsible for the fabrication and delivery of their design. The museum may provide consultation on a case-by-case basis. Continued technical advice may be asked of the artists throughout the duration of the exhibition, and its travel to other venues.
· After selections have been made, the museum will require a signed exhibition contract with each artist(s). The museum will also provide a list of recommended materials, such as plastic putting green golf cups. (Size: 3.9 inch Height, 4.3 inch Diameter)
· Deadline for submissions October 31. Submissions will only be accepted via Submittable.
· Questions about submissions can be directed to lal@elmhurstartmuseum.org