Reinterpreting Garfield Park's Landscape
Friday, Sep 20, 2019 12:30 – 1:30 pm
111 E Wacker Dr, Chicago, IL 60601
Grand Lecture Hall 111 E. Wacker Drive
Free with Registration HERE
Hear from two Danish artists about their Chicago Architecture Biennial project, which reimagines the Garfield Park Conservatory landscape with a field of 10,000 cabbages and an outdoor kitchen, designed to be a local community gathering spot.
Danish-American landscape architect Jens Jensen first imagined a design for the Garfield Park Conservatory in 1905. This reimagining nearly 115 years later by Danish artists Gamborg/Magnussen is intended to spark dialogue about how landscapes can build and shape communities and memories. Commissioned by the Danish Arts Foundation—in partnership with Garfield Park Conservatory and the Chicago Park District—"Cabbage Patch" is one of dozens of architectural ideas and projects on display as part of the international Chicago Architecture Biennial, which runs from September through January. Get a first look at the project with insights from the artists and local historian and Jens Jensen scholar Julia Bachrach at this special event.
PROGRAM SPEAKER: JULIA BACHRACH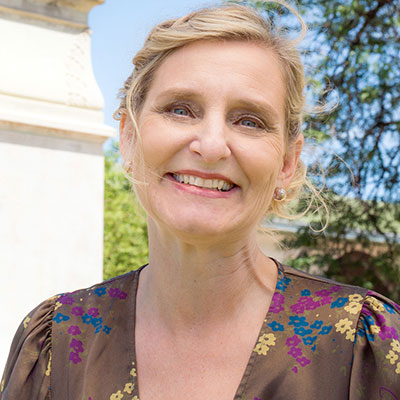 Julia S. Bachrach has worked as a historian and preservationist for the Chicago Park District for more than 28 years. She has written extensively about historic landscapes, artwork and architecture within Chicago's public sphere. Her books include "The City in a Garden: A History of Chicago's Parks" and "Inspired by Nature: The Garfield Park Conservatory and Chicago's West Side." She has contributed to several other works as well, including "Midwestern Landscape Architecture" and soon-to-be published "Art Deco Chicago," and has produced a variety of digital media projects, such as smartphone tours, audio tours and a web-based guide to the park district's art collection.
PROGRAM SPEAKERS: KAREN GAMBORG KNUDSEN AND KASPER MAGNUSSEN
Copenhagen artists Karen Gamborg Knudsen and Kasper Magnussen formed the artistic partnership of Gamborg/Magnussenin 2008. Educated at the Royal Danish Academy of Fine Arts School of Architecture, the artistic duo works within both fine art and architecture.